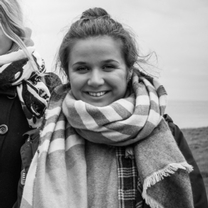 I joined the Kartogram team in 2017 after finishing my undergraduate degree. Having starting off in a freelance position, I've since grown as a content writer and now offer my services directly to Kartogram clients. I also write for the Kartogram blog - updating our site with news of new projects and writing about the wonderful work we do!
I have previously worked in both sales and marketing positions, often drawing from these experiences to ensure that my copy is at its very best. I really enjoy working across different projects, learning about new businesses, and finding exactly the right words to tell their stories. I understand the importance of maintaining a strong brand identity - that's why my SEO sits seamlessly within my content. Writing is what I love doing. It always has been and always will be!
Outside of Kartogram I'm a keen long-distance runner. It's a great way to gather my thoughts and overcome writer's block. When I'm not out and about, you're likely to find me cuddling a coffee!
Addictions