Behind the design: Kiznis Realty

It's been a little while since we took you Behind the Design in our online portfolio. Keep reading to learn more about Kartogram's recent partnership with Kiznis Realty.
Kiznis Realty launched their business in October 2021, offering bespoke real estate services to clients based in and around Manhattan Beach, California, USA. The Kiznis Realty team approached Kartogram for support in creating their brand identity, seeking a professional and unique design with an ornate style to show off their new agency and attract a wide customer base.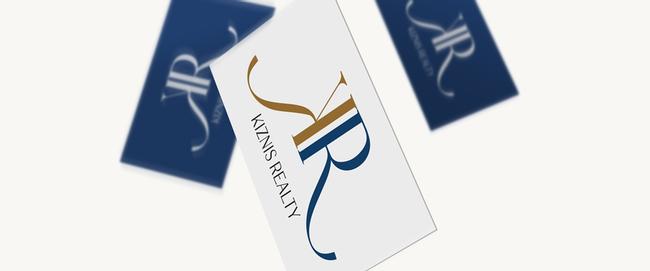 The Kartogram team opted to build the Kiznis Realty logo design around the KR initials, creating a mirrored emblem using the shape of the letters and elongating the swoop of the letter "legs" to give the logo an elegant twist. We thought that the K and R created a beautiful symmetry that we couldn't ignore - the finished silhouette is instantly recognisable and has provided the Kiznis team with a standout brand that will support their agency's growth.
When it came to the colour palette, the Kartogram team created both monochrome and coloured mockups for Kiznis Realty to share across their platforms. Elevating the modern, on trend pairing of yellow and blue to gold and navy, we created a further strand of elegance running through the Kiznis Realty design.
The Kartogram team are really happy with how this project turned out - the final design is adaptable, modern, professional, and meets every element of the brief we were given. We've received great feedback from Kiznis Realty - another successful custom web design project completed with another happy customer.
If your business's branding could do with an injection of creativity, or if you're just starting out and want to ensure your logo will make an impact - get in touch with the Kartogram team today. Our team has a breadth of custom web design experience, creating successful and beautiful branding designs for large and small businesses all over the world. Let's get talking about your next project and how Kartogram can help you.
Back To Blog