Behind the design: Study Now

Last month we introduced you to our custom branding designs for Oxford-based Study Now. Keep reading if you'd like to learn more about our process on this unique web design project.
Study Now is a brand new independent education consultancy based in Oxford, UK. They aim to support students from the UK to apply to and attend university. The Study Now team provides guidance throughout the university application stage to ensure that their students can succeed and flourish on their higher education journey.
Kartogram was asked to create Study Now a unique and eye-catching logo ahead of their launch in 2021. Our team used our past experience working with education consultancies to ensure that we created Study Now the logo of their dreams - here's how we got on!
Study Now is driven by a philosophy of helping prospective students to navigate the higher education application process and succeed at university level study. To reflect this, we designed their logo around their initials - N and S - curving the edges of the lettering to replicate a pathway motif.
By using the same curved shape for each of the two letters, we've incorporated one of Study Now's key values directly into their logo. They believe that each person's journey to arrive at higher education, as well as their actual experience attending university, is completely unique. By designing the N and S using the same image rotated, we've represented two different journeys being united by Study Now and the services that they provide. Every student is different and Study Now celebrates that!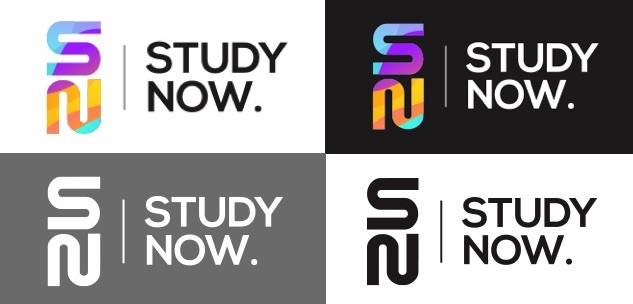 The finished design looks fantastic in colour and monochrome, making it perfect for standing out on a website and looking professional on a letterhead. Study Now were delighted with our custom web design creations and can't wait to put them to use - watch this space as they launch in Oxford later this year!
If you're launching a new business or are looking for a logo that truly represents what your brand is about - look no further. Here at Kartogram, we take the time to understand your goals so that we can create perfect custom web designs to meet your needs. Contact us today to find out more.
Back To Blog